Why a Culture of Commitment is Everything
Choosing the right manufacturer to produce the design you've so painstakingly put your heart and soul into is undoubtedly one of the most impactful decisions on the journey to bringing your product to market. It can be daunting as you visit facilities and speak with salespeople to assess who is the best fit for not only your product, but for what needs to be an instrumental partnership. The following factors are key for you to consider in making such an important selection when taking a design to the full production phase.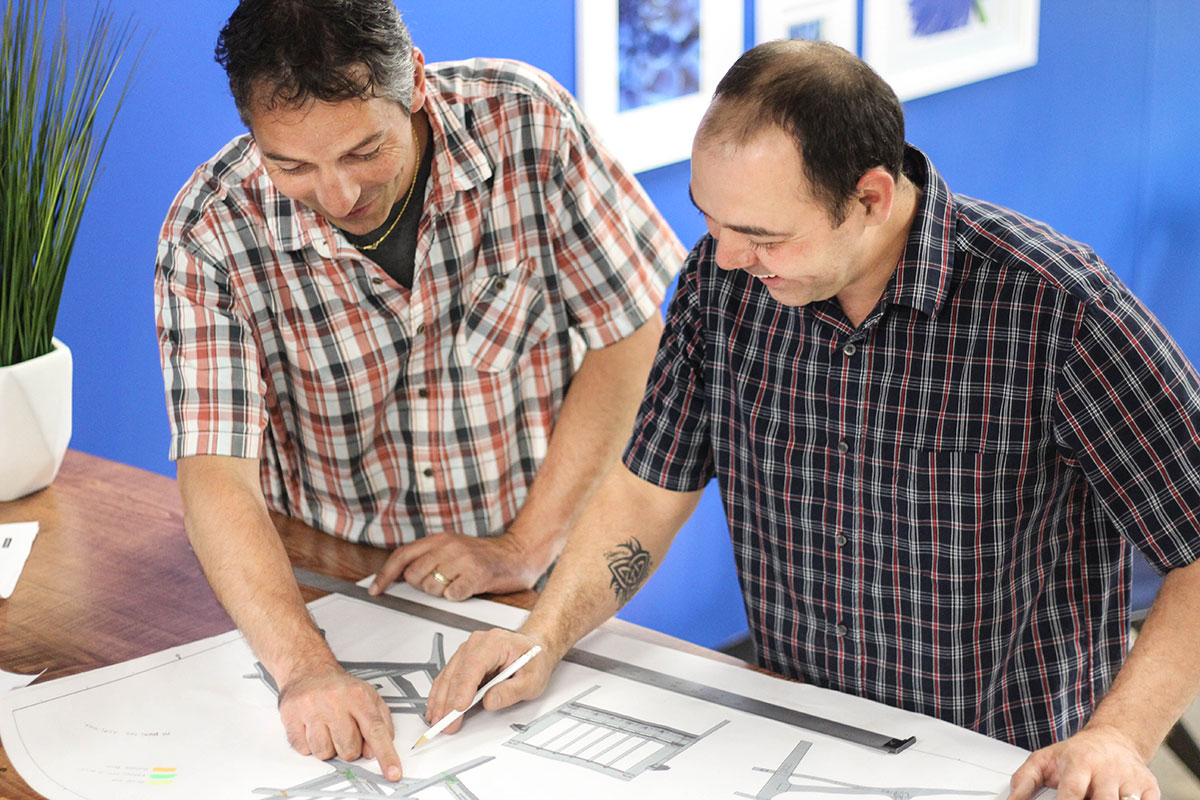 Connection – a values-based relationship
As a family owned and operated business since 1963, the passion we have for a culture of teamwork and commitment has been instrumental to our search for partnering with customers who love beautiful, intricate designs proudly made in the US. What we have found time and time again is that the most successful customer relationships we have are with clients who embody the same values-based approach to their organizations. It is more than a customer/supplier relationship that is required for long term success. Our approach is always to build a connection with our customers as we want to ensure we have alignment.
"Honesty, trust, transparency and communication are the foundations of our relationship with BBN. Success comes naturally with a great foundation. "
- Brian
Associate Merchandise Manager at Room & Board
Creativity – inspiring one another through collaboration
Openness to change is a non-negotiable must have in manufacturing. In keeping with a fast paced, ever changing market demand, we have embraced change over the years as a fundamental aspect of success in the wooden furniture industry. As you work through the many decisions involved in bringing your design to manufacturing, you want to ensure that everyone involved has the ability to be flexible and collaborative. Just as importantly, you want to ensure that your manufacturer has a clear understanding of and sensitivity to all the details of your design. In our experience, we have found a wonderful mutual respect has grown out of the very intimate and collaborative nature of working carefully together to ensure product design is preserved while also ensuring that product safety is never sacrificed.
Commitment – success comes naturally when words and actions align
And finally, it goes without saying that industry experience is a must. With all that is involved in planning a product launch, having a manufacturer that can provide the attention to detail needed provides significant cost savings, not to mention saves you a few headaches along the way too. As a product is prepared for full production, we utilize 3-D renderings to shorten the development phase leading up to making a physical sample. Additionally, decisions regarding strength testing, finishing, and packaging are all part of the services we offer.
"By providing valuable feedback during our design process, Newport's expertise saves time and development costs. We're thankful for the guidance and knowledge they share with us on each project. "
- Paul
Owner at Misewell
With any great partnership comes a commitment to providing the best possible service. Choosing a manufacturer with a culture of commitment means a relationship that is built on connection, creativity, and a values-based culture. It is not the norm and is often overlooked until challenges are encountered. That is when the relationship is tested, and we've found that taking the time to develop our relationships makes those challenges simply that – challenges to overcome together as opposed to obstacles that squelch success.
For your project needs, be sure to consider the importance of choosing the right manufacturer as the decision will surely impact the success of your product launch. At Built by Newport, our vision is in providing exceptional service through connection, creativity, and commitment. We simply cannot imagine having it any other way. Our culture is undeniably who we are, and our joy is working with customers who feel the same about its significance.